Kennebunk Center for Dentistry values the importance of lifelong education and providing opportunities for those interested in a career in dentistry. KCD has an internship program in partnership with the University of New England (UNE) and also has limited opportunities for individuals outside UNE. Below are some of our proud interns who have gone on to pursue career tracks in dentistry. We are so proud of them!
---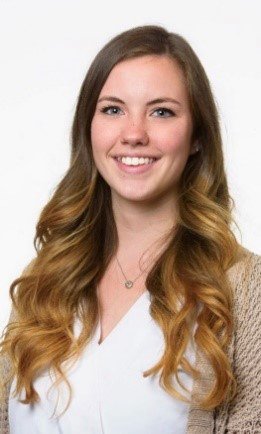 Maggie Currier
I am originally from Gorham, New Hampshire, and I was enrolled in a dual program at Husson University to get my BS in healthcare studies and my MBA in healthcare management and administration. That was when I decided to apply for internship at Kennebunk Center for Dentistry. I was drawn to the warm and professional environment of the KCD office and employees. Everyone in the office was so welcoming and willing to help me learn during my time in the office.
The most interesting part of the internship was the relationships that I was able to develop with the patients. Creating genuine relationships with patients allowed me to connect with them and better accommodate their needs in our office. The most challenging part was the high level of multitasking that was required to fulfill all of my duties through the day. The office is fast paced with a lot of patients being seen each day. I was fortunate enough during my internship at KCD to learn a little bit about everything in terms of the administrative side of dentistry including patient coordinating, verifying insurance, sending out claims and pre-authorizations, creating treatment plans, and collecting payments.
Since completing my internship, I have graduated from my dual program at Husson. I recently accepted a position as a practice administrator at Martins Dental Partners in Beverly, Massachusetts.
---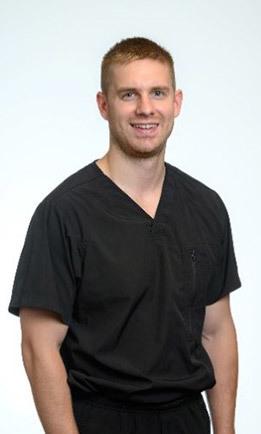 Christopher Priest
In my internship at Kennebunk Center for Dentistry, I learned the important aspects of patient management and what the day-to-day responsibilities of a front office consist of while performing them. Patient and practice management are two large parts of any dentist's responsibility, and experiencing the challenges of practice management firsthand is crucial to my future success as a practice owner. Interacting with patients is always great practice.
My experience in the dental field was pivotal to my acceptance into dental school. It is important to interviewers that each applicant has a working knowledge of what to expect in the dental field, and it will be beneficial to a student's ability if they have had previous exposure to dentistry. Internships and job experiences provide excellent experiences of patient management and basic clinical knowledge and dental terminology.
Right now, I am enrolled in 40 credit hours per semester as a second-year student at the University of New England College of Dental Medicine. The weekly schedule consists of pediatric clinical dentistry, systems of the human body, fixed prosthodontics, patient care (assisting and working with third- and fourth-year students for real patients), oral pathology and oral surgery.
After graduation, I plan to work a few years as an associate dentist with the goal to own my own practice in the future. It will be important for me to gain experience as a new dentist; whether that is in Maine or not, I am still unsure. I would also like to work at a community clinic or free clinic one day per week.
---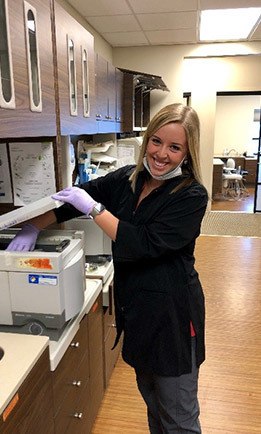 Emily Watson
My name is Emily Watson, and I am an undergraduate student at the University of New England in Biddeford, Maine. I have dreams of going to dental school after my undergraduate studies.
I interned at Kennebunk Center for Dentistry the spring of my junior year. Deciding to complete an internship at this facility was one of the best choices I have made in my undergraduate career. Kennebunk Center for Dentistry is unique in the way that they are a multi-speciality practice that offers services ranging from cosmetic dentistry to endodontics and periodontics. This gave me some insight into all of the different fields of dentistry and helped me determine which I might want to pursue in the future.
Kennebunk Center for Dentistry also made me feel like part of their team during my time there, always pushing me to do my best and allowing me to help out where I could. This way, I could really get a sense of how things are run in a dental office. I will always reflect on my internship in a positive light while going through dental school and becoming a dentist. I will be forever grateful for the knowledge and insight it has given me for the dental profession.
---
For future internship opportunities at our dental office in Kennebunk, Maine, please email a letter of intent along with an updated CV to ali@kennebunkdental.com. For UNE students, please visit https://www.une.edu/cas/internships.